Professional eyebrow threading
Eyebrow threading is very precise and allows our specialists at Anthony Green Hair and Beauty to have greater control than waxing, resulting in a better eyebrow shape for you.
Threading your eyebrows gives you a better result than waxing or plucking because it pulls an entire row of hair from the follicle to achieve a more straight-looking line of hair. Threading is an ancient form of hair removal used in Israel and the Middle East and is becoming increasingly popular in the UK. Extremely precise, it boasts the same long lasting results as tweezing and waxing (with less pain, say some eyebrow shaping veterans). Our specialists at Anthony Green hair and Beauty are experts and will ensure you leave with the results you are after.
Eyebrow Tinting in Cheltenham
Eyebrow tinting will enhance the general appearance of your eyes and is perfect for everyone who is looking for that fresh look.
Benefits of eyebrow tinting
• Enhance general appearance of eyes
• Great for people with known sensitivity to make-up
• Good for sporting activities, especially swimming
• Good for people with no time to apply make-up daily
• Will benefit contact lens wearers
• Good for people with fine eyebrows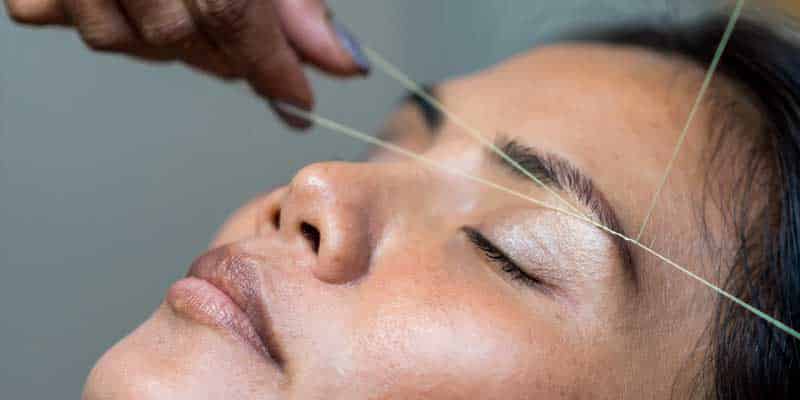 Our hair and beauty salon is a perfect retreat for your hair and beauty needs. Located in Prestbury, Cheltenham we are central to the community and offer a pleasant environment for all of our customers.
Our Salon Address
79 Priors Road
Cheltenham
Gloucestershire, GL52 5AL
Our Opening Times
Mon : Closed
Tues - Sat : 0900 - 1730
Fri : 0900 - 1800
Ready to book your next appointment? Great! Please fill out our simple booking form shown below to get in touch with the salon directly, we will respond with our availability or feel free to call Anthony Green Hair & Beauty directly on 01242 501911 where the member of the team will take your call.
Cheltenham Hair Salon Details
We make getting in touch with our salon easy and hassle free. Please feel free to view our contact information below as well as easy to use buttons to ring and email us.
Salon Address
79 Priors Road
Cheltenham
Gloucestershire
GL52 5AL
Opening Times
Monday : Closed
Tuesday - Saturday : 0900 - 1730
Friday : 0900 - 1800